Discover the Northern Route from Palamós
Leaving from Port Marina Palamós heading north, there are many coves and beaches to lose yourself in and enjoy an unforgettable day sailing along the Costa Brava.
Below you will find our recommendations for a fantastic day out. All of them have annotations that may be of interest to you, whether it is the type of fund to fund or something else of interest. If you have any questions, we are at your disposal to provide you with a sailing plan according to the weather forecast to ensure you have the best possible experience.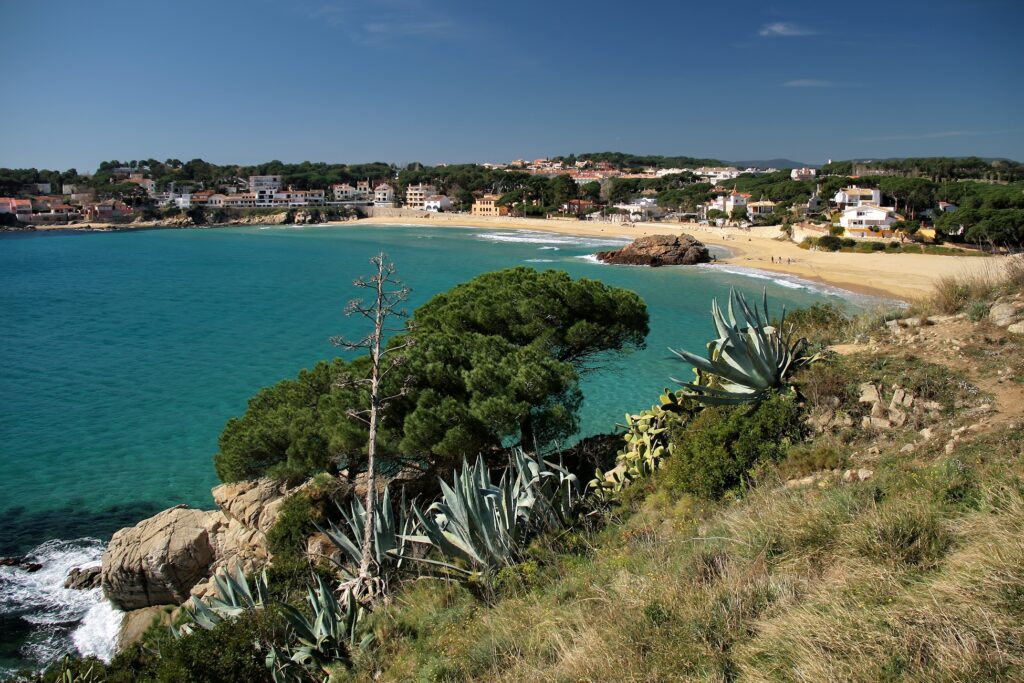 It allows anchoring on sand in good weather on the 5 to 10 metre drop-off.
It can only be anchored outside, and has a public buoy field for anchoring.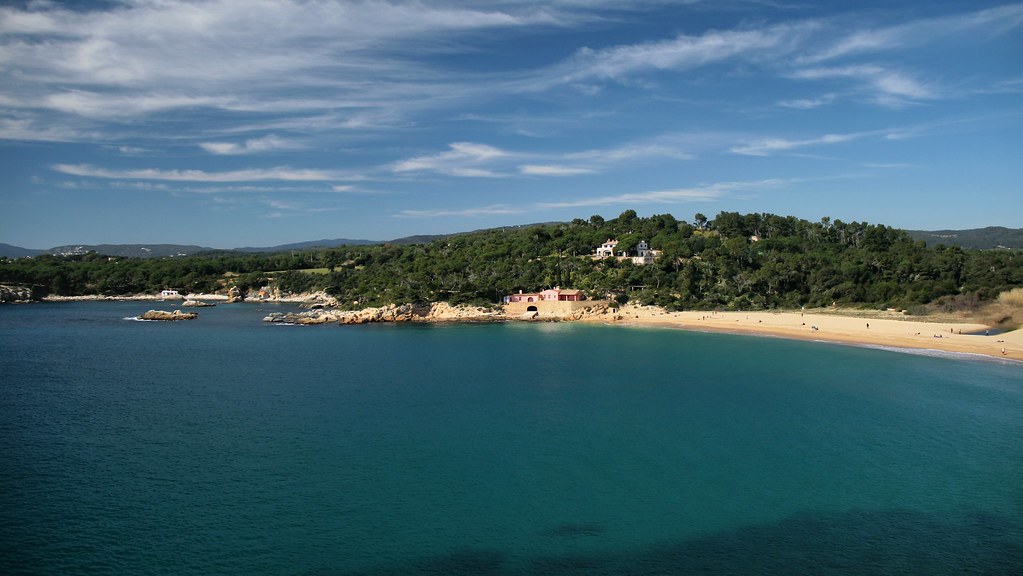 It allows anchoring beyond the buoys in the bathing area below the Castell promontory.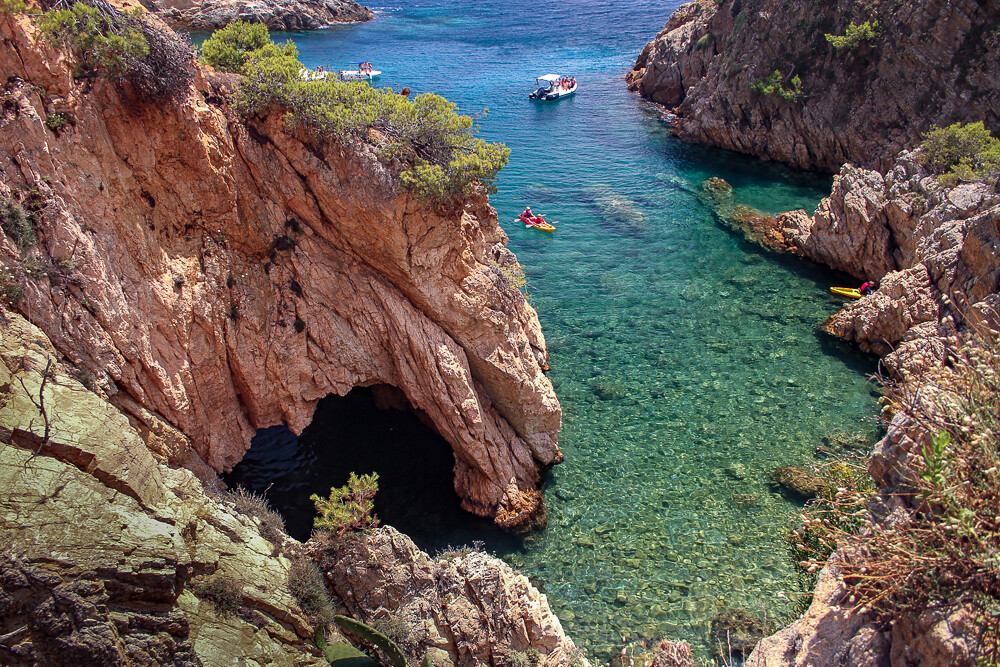 A small unspoilt cove, accessible only from the sea, identified by the small natural cave at the end of the cove.
It is where Truman Capote spent his summer holidays. It forms part of the escarpment between Cala de Castell and Cala del Crit and is a fine unspoilt enclave surrounded by cliffs and crowned by a large house, where the writer lived. It has a public buoy field for anchoring.
It is located at the southern end of Cap Roig, in Calella de Palafrugell, just below the Botanical Gardens. Unique and beautiful cove. It is a cove where you can spend the whole day and you can swim to the Russian's bathtub and the sea cave.
Just below Cap Roig, it offers a magnificent anchorage in the shelter of Garbí (south-west wind) on a sandy seabed.
The Hormigas archipelago consists of four small islands and twelve limestone reefs. You can spend some good weather between Punta de Planes and Hormiga Grande.
Llafranc is both a quiet harbour and a family cove in a unique setting integrated in a white sandy beach, pine woods and surrounded by spectacular granite cliffs.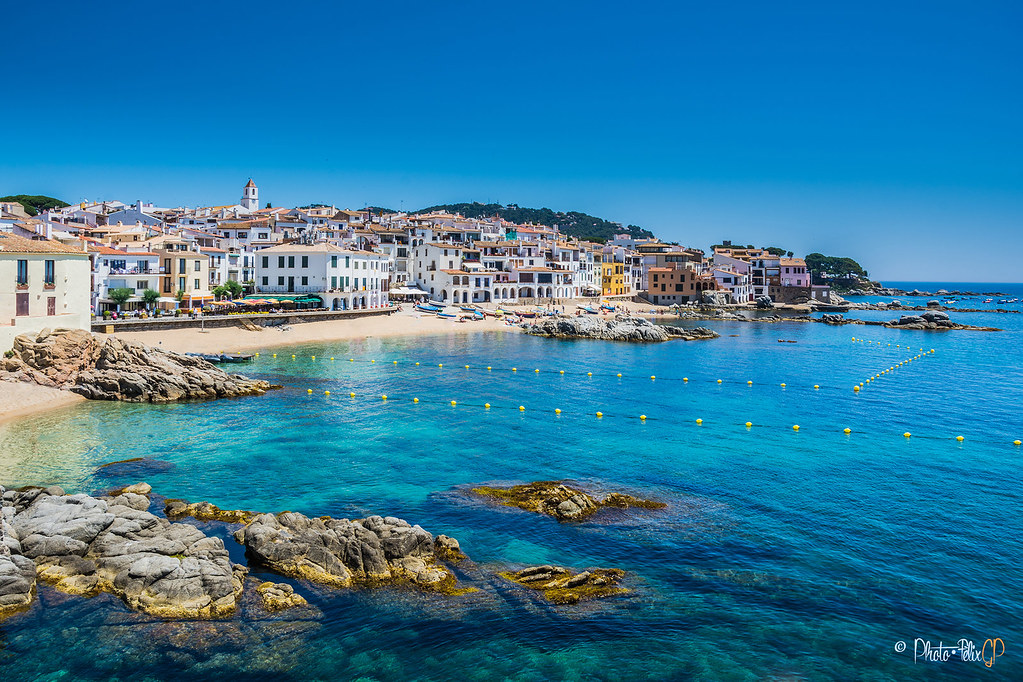 It maintains the magic and beauty of the old fishing villages of the Costa Brava, anchoring is only possible far from the beach and the extensive field of buoys.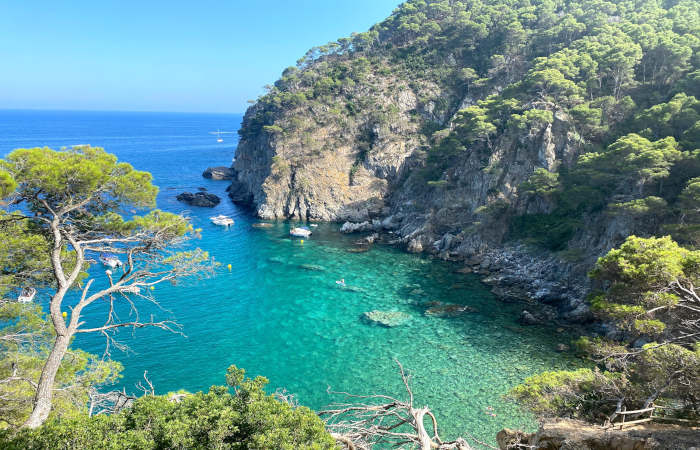 Very unspoilt, with a beach at the end and a rocky bottom, protected from Garbí (south-west wind), which allows anchoring in about 10 metres.
It is an urbanized beach with a buoy for local boats, good shelter from the Tramuntana (north wind), and it is possible to anchor in the shelter of the high north shore.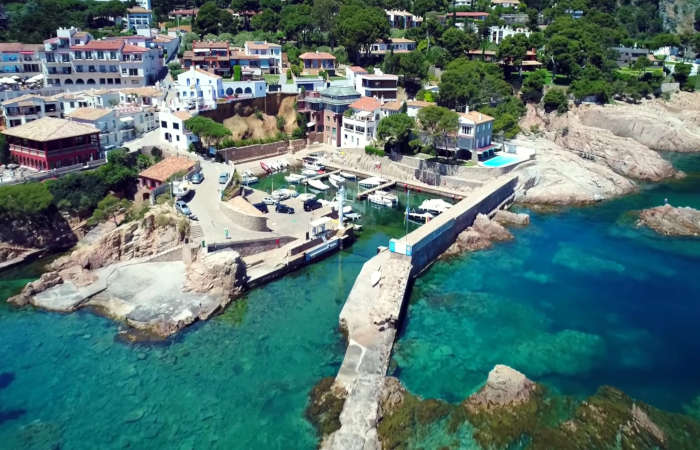 Small harbour for shallow-draft vessels.
With a beach at the bottom that allows you to drop anchor on top of about eight metres out of buoys.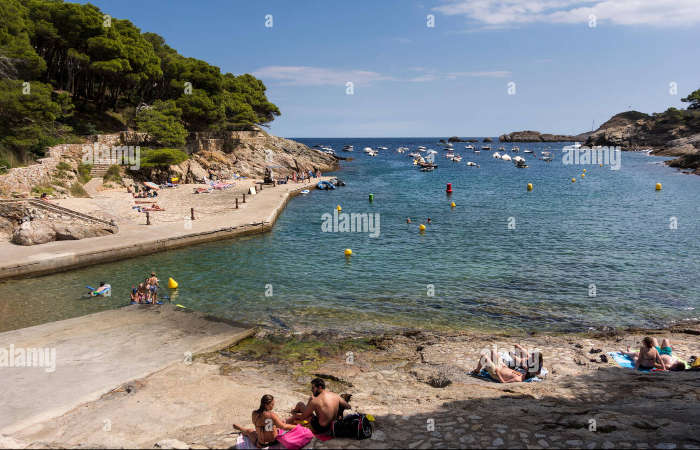 With a small pier for disembarkation and the deepest one.
Where a large hotel building and the Des Plom point can be seen in the distance, two beautiful coves protected from the Tramuntana (north wind) and Garbí (south-west wind): Aiguafreda and Sa tuna.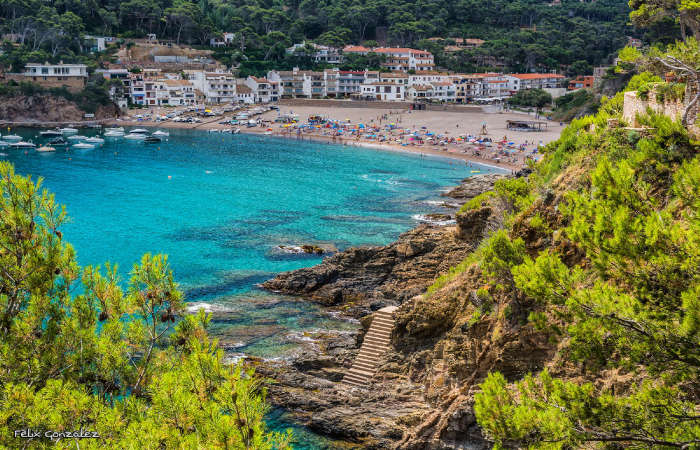 Large sandy beach, where small fishing boats can be found, and in the middle of which you can anchor.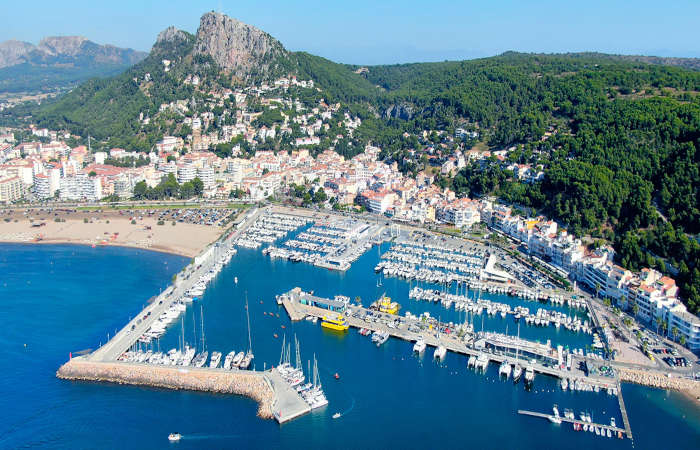 It is an ideal port to enjoy sailing all year round due to its privileged location, in front of the Medes Islands and within the Montgrí Natural Park.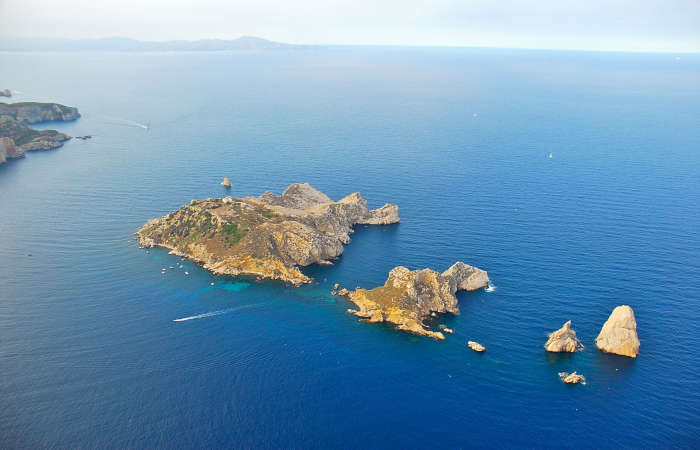 The Medes, as part of the natural park, are surrounded by buoys in a perimeter of 200 to 600 metres that indicate the prohibition of fishing and anchoring. These activities can only be carried out in a specific area marked by buoys.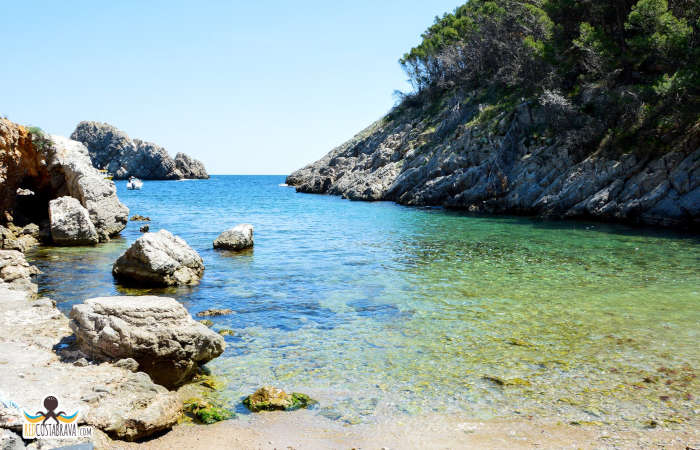 Narrow and leafy, with an entrance protected by two islets and a small beach at the back, it is more exposed to northerly winds, but allows a few boats to anchor.
An excellent and wide shelter from both Tramuntana (north wind) and Garbí (south-west wind), with buoys for boats of up to 12 metres and allowing anchoring outside in about 10 metres of sand.
It is a modern and welcoming marina located in the south of the bay of Roses. Located in the seaside town of l'Escala and next to the ruins of Empúries, it gives access to the natural park of Montgrí.